The fun really does start HERE!
Our July Virtual and August In-Person Shows were a success! 
We safely came together and showed you our new lines, new products and our tried and true, best-selling toy and gift lines. 
Thank you for working with us during these very trying times. 
We are here for you! 
Next In-Person Show:  January 12-19, 2021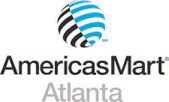 Bldg. 2, 7th Floor, Suites 772 / 790